20/30 XL™ UV-Visible-NIR Microspectrophotometer - CRAIC Technologies
20/30 XL™
The innovative 20/30 XL™ microspectrophotometer is designed to allow you to acquire spectra, images, and film thickness measurements of microscopic features of large scale samples. « XL » stands for « extra large » and these are the types of samples for which this instrument was built. Built to meet your needs, the bespoke 20/30 XL™ incorporates the latest technological advances in optics, spectroscopy and software to deliver the superior performance with unparalleled speed and capabilities. The ease-of-use for which CRAIC instruments are known has even been improved, making this instrument the cutting edge of UV-visible-NIR microspectroscopy.
The 20/30 XL™ microspectrophotometer allows you to measure UV-visible-NIR range transmission, absorbance, reflectance, emission and fluorescence spectra of features smaller than a micron across. Yet, depending upon the instrument configuration, the size of the sample can essentially be unlimited. Now you can map color varations within pixels of the biggest flat panel displays, measure film thickness of 300 mm wafers with ease or measure the fluorescence of the largest artworks.
Raman microspectroscopy, high resolution UV microscopy and even NIR microscopy are also offered.
The 20/30 XL™ microspectrophotometer is simple to use, the measurements are non-destructive and the spectral data is unmatched.
Key Features
Microspot analysis of very large scale samples
Spectral Range: 200 to 2100 nm
UV-visible-NIR transmission microspectroscopy
UV-visible-NIR transmission imaging
UV-visible-NIR reflectance microspectroscopy
UV-visible-NIR reflectance imaging
UV-visible-NIR fluorescence microspectroscopy
UV-visible-NIR fluorescence micro-imaging
Raman microspectroscopy
Polarization microspectroscopy in the UV, visible and NIR regions.
Polarization microscale imaging in the UV, visible and NIR regions
Thin film thickness measurements
Colorimetry of microscopic samples.
Refractive index measurements with the rIQ™ package.
Featuring Lightblades™ technology
Manual or fully automated operation
Integrated TE cooled array detectors for low noise and long term stability
Precision temperature control of samples
Calibrated, variable measurement areas even smaller than a micron
Superior images both with eyepieces and digital imaging
Featured with Lambdafire™ spectroscopy and imaging control and analysis software. Lambdafire™ also includes touchscreen control.
Specialized software including statistical analysis, spectral databasing, image analysis and more
Easy to use and maintain
From the experts in microspectroscopy
UV-vis-NIR Microspectroscopy
Cutting edge microspectroscopy from the leaders
A fully integrated microspectroscopy unit that features a spectral range from the deep UV through the visible and into the near infrared. Simultaneous and direct imaging of both the sampling aperture and the sample makes for fast, accurate measurements. Featuring Lightblades™ technology, the 20/30 XL™ gives you the ability to measure transmission, reflectance, polarization and fluorescence spectra of even sub-micron samples.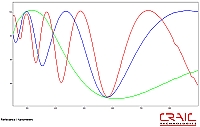 CRAIC Technologies is also the only recognized source for NIST traceable microspectrometer standards.
Raman Microspectroscopy
Flexible Raman Microspectroscopy
When fitted with the CRAIC Apollo™ Raman spectrometer module, the 20/30 XL™ is capable of Raman, resonance Raman and other types of measurements of microscopic samples. Modules include lasers, Raman spectrometers and the interface optics that allow you to collect high quality Raman spectra of your samples.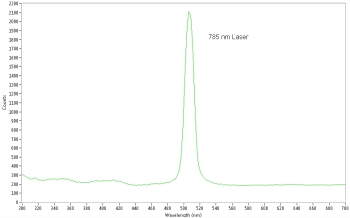 Fluorescence
High sensitivity emission microspectroscopy & imaging
The 20/30 XL™ can be configured for fluorescence and luminescence spectra and images of microscopic samples. Featuring Lightblades™ technology and with excitation ranging from the deep UV to the near infrared and the ability to measure the emission in the same range, the 20/30 XL™ is a powerful tool for microfluorometry for materials sciences, biology, geology and more.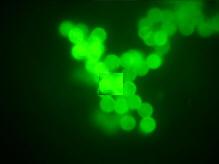 Polarization
Microspectroscopy & imaging of UV-visible-NIR polarization
20/30 XL™ can be configured to acquire the polarization spectra and images of even the smallest samples. Featuring Lightblades™ technology and with a spectral range from the UV to the NIR, the 20/30 XL™ polarization microspectroscopy capabilities are unparalleled. The spectra and images of birefringent and other types of samples with polarization characteristics can be acquired quickly and easily with this sophisticated system.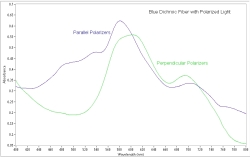 Spectral Surface Mapping
Spectral Surface Mapping™
Combines hardware and software for automated spectral analysis and 3D mapping of samples with microscopic spatial resolution. 3D maps of the absorbance, transmission, reflectance, fluorescence, emission and Raman spectra of samples may be generated.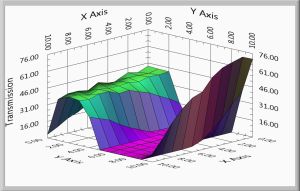 UV-vis-NIR Microscopy
Superior image quality from the UV to the NIR
The 20/30 XL™ includes a unique UV-visible-NIR microscope with research grade optics. Featuring high resolution digital imaging for color, UV and the NIR regions, the 20/30 XL™ has sophisticated imaging software. This gives you the ability for both real time and image capture of samples by transmission, reflectance, polarization and fluorescence microscopy quickly and easily.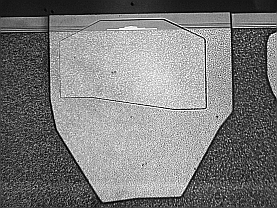 Applications
Semiconductor Film Thickness
MEMS devices
Colorimetry of flat panel displays
Intensity mapping of flat panel displays
Spectra of Questioned Documents
or any other large scale samples…
Partenaire
CRAIC Technologies
Produits dans la même catégorie
---
---
---